Thu, 21 Jul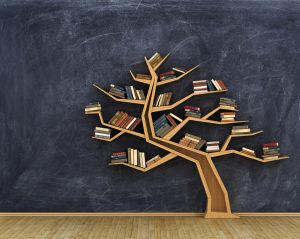 One of the most important components to your child's development is the school they attend. You want to make sure that your school choice gives your kids everything they need to succeed in their education. By giving your child access to the education they need, you're setting them up for a bright and prosperous future.
Are you considering a move to Nanaimo? Are you in the process of finding the right school for your child? If so, follow this guide to the 3 best ranked schools in Nanaimo. Each one of these options can provide a wonderful learning opportunity for your child. Depending on your specific location, they can be a great choice for your family.
Dover Bay Secondary School
Dover Bay Secondary School provides a highly involved educational program specifically designed to foster intellectual development while developing social skills and preparing children for future careers.
Part of what makes Dover Bay so exceptional is the school's focus on students and learning. They recognise that every single student is unique and has something all their own to contribute toward learning. By keeping students actively engaged, participating, accountable, and involved, learning is something that happens both inside and out of the classroom. And this approach ensures a robust and comprehensive development path for all students.
Nanaimo District Secondary School
Nanaimo District Secondary School places a strong focus on a variety of learning opportunities for students. Their "One School, Many Opportunities" philosophy is all about bringing something for everyone in terms of learning potential.
With an inclusive and supportive school system, their approach is all about allowing students to identify their interests and pursue their passions. From an educational standpoint, this helps to reinforce skills – and position students to become lifelong learners.
Nanaimo Christian School
Located on an expansive 6 acre campus, Nanaimo Christian School is designed to provide a highly supportive educational environment. With facilities like a computer lab, woodworking shop, student kitchens and more, there are multiple learning opportunities available for students. Coupled with a strong focus on academics, this school delivers a robust set of benefits for students.
Get All the Best in Nanaimo Real Estate Services Today
If you're considering a move to the Nanaimo area, Chris Martin is here to help. His expertise across this area means he'll work to find you just the right home for you and your family. To learn more about all the available homes – or to list your own home for sale – get in touch with Chris and his team right now.